What exactly do we offer?

Axialmedia offers two types of websites. The Advantageous or the Personalized site. All combined with our simple and user-friendly editing tool. Hosting is done on dedicated and secure servers in Montréal.

Advantageous

The Advantageous site is perfect for a business that wishes to have an Internet presence that has a professional look and at an affordable price.
‍
This offer includes:

Links to your social media

Personnalized

The Personalized site is ideal for those who want a site that stands out from the others, more dynamic and that has no restrictions. It includes all the characteristics of the Advantageous site with in addition:

Unlimited number of pages

Our editing tool

Thanks to our editing application, after the creation of your website, you can modify the content yourself in a simple and fast way in our editor similar to a conventional word processor.

Of course, if you wish we can also take care of the necessary updates and any improvements you wish to make.

Our team is made up of specialists in their field. To see everything we can offer you, see our Service section.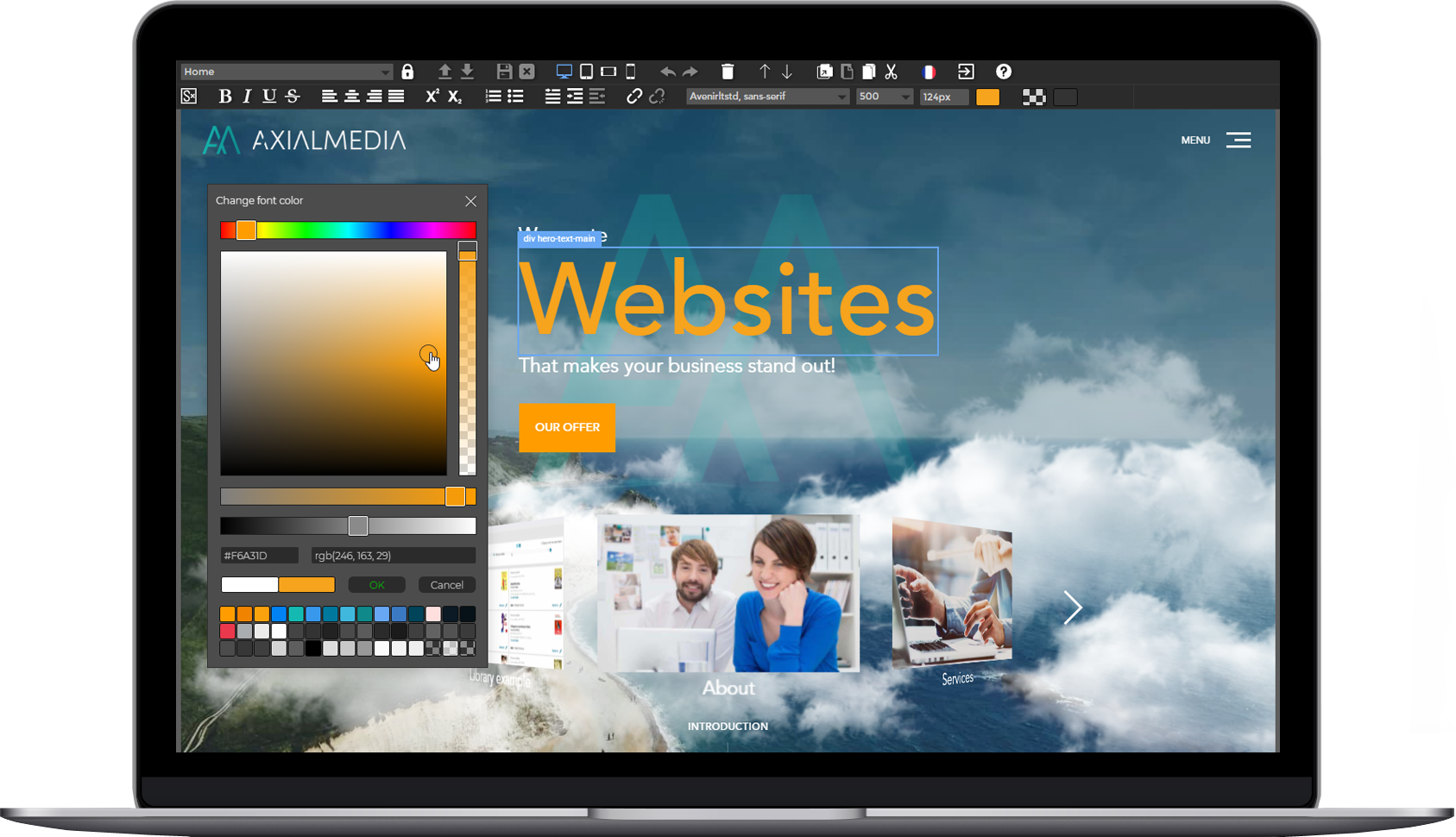 The prices
Several annual license packages are available to you for websites. Prices include hosting, website editor, system updates as well as technical support.

The cost of creating the Advantageous site is $1,485.00, including the license for one year.

For Personalized sites, the rate is adjusted according to your needs.

Contact Us